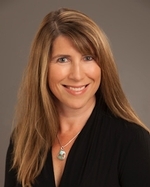 2402864659
rebecca@autographre.com
155 Garland Street Suite #102
Traverse City MI, 49684
Receive Email Alerts from Me
"Real estate has been a part of my life for as long as I can remember. Having watched my mother build a successful real estate business, you can say it's in my blood."
With years of experience in real estate in Cape Cod and Northern Michigan, Rebecca offers exceptional knowledge, experience, and a love for the area. 
An engaged member of the Grand Traverse community, Rebecca helps out whenever she can. She has served on the board of Step Up Northern Michigan since its inception in 2016. Step Up is a local non-profit that helps teens in the area. Rebecca has been involved in the Traverse City YMCA in health and community fitness for several years as well. 
Rebecca graduated from the University of Montana with a Bachelors of Arts in Recreation Management, which has certainly helped with all things outdoor and community in Northern Michigan. 
Rebecca spends her time working, raising her two kids with her husband, Jeff, a local veterinarian, and enjoying time outdoors with both family and friends. She and her family have lived in Northern Michigan since 2003.
Let Rebecca show you all Northern Michigan has to offer, from homes and local lifestyles to hiking, biking, boating, arts, and dining.
Get a view of Northern Michigan from a local insider.